The ultimate guide to building a sustainable business is getting the right financial model suited for your business. But the questions are; how many financial models do you know? How do you know which model is best for you? Can you do it yourself or you need a consultant?
What is a financial model?
In very basic terms, we can say that a financial model is "your business in numbers". It is one thing to say that you have a business idea and entirely another thing to express how you intend to make money out of that business idea. How will the numbers add up? How will the business grow? These are some questions your financial model will answer for you.
Some people think a financial model only comes in handy when you want to go seek funding, but if you want to avoid going bankrupt sometime in your business future, you should have a financial model, before you even take your product to the market.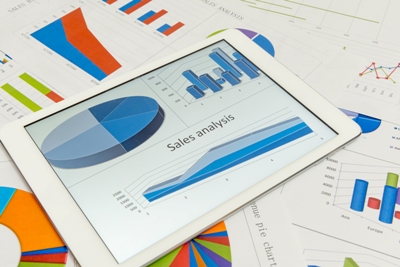 A financial model should give details like How many customers you are projecting to get in the first year? At what cost? What will be the cost of production? How many hands will you be hiring and at what cost? What will be your profit margin? At what point do you expect to break even? When do you expect to start making gross profit in your business?
Of course, all of these are projections that you need to back with data. Your actual results, when you start your business, may slightly differ from the projections due to human errors and other unpredictable factors. This is no reason to get ruffled.
How do you build a financial model?
A simple google search of financial model on the web will show you hundreds of free financial model templates available for your use. However, you cannot just pick any one at random and start using. You need to first answer some questions about your business, whether you are doing it by yourself, or getting a consultant to do it.
                                What is your revenue type?
Do you get to spend the cost of production first and get your revenue when the customers pays for the product? (product-based model)
Or do you get to receive payment first, and then spend the some months meeting up the service the client has paid for? (service-based model)
If you are into a product based business, how long does it take to produce the goods? How do you factor in the costs of the time spent on production? How do you source your raw materials and at what cost? Are there other logistics costs that come in? Are these costs likely to reduce or increase over time? Does the unit cost of the expenses increase or reduce when the quantity produced is increased?
If you are into service-based business, how long does it take your team to deliver the service after the payment is made? Does your business insist on a 100 percent advance payment or payment is made in instalments? How do you factor in the cost of labour across the different stages? How do you spread the payment/revenue across the production/delivery time? For instance, if a client makes full payment for a service that will take your team 3 months to deliver, you cannot list that payment as revenue for just one month. It has to be spread across the time it will take to deliver the product.
From answering and understanding these questions, it will become clearer to you that not just any financial model template online will do. You are building a business that will be viable.
The numbers?
Apparently, the main challenge before you is not about getting a financial model template to work with. The challenge is how to get the numbers you will feed in. How do you realistically forecast sales? How do you estimate production cost? How do you decide what will be practical to spend on marketing campaign?
There are two ways to approach it, either by using the top down forecasting and/or bottom up forecasting. The top-down approach will have you getting the macro numbers first, and then gradually narrowing it down to your business to get the micro numbers. So, in determining your sales target number, you want to first find out the total worldwide market for your solution or product (including those already being serviced by other businesses). Next you will get the numbers for your niche market – that part of the market that will particularly be interested in your product. And lastly, you make an estimate of what portion of the market you can reasonably capture for your business.
This approach is captured in the TAM SAM SOM model. TAM: total available market; SAM: serviceable available market; and SOM: serviceable obtainable market. In addition to the numbers, you also have to fix a timeframe to it. In what period do you expect to achieve those numbers, and how will your customers grow over the years.
The bottom up approach tends to pay less attention to external factors like the total available market. It instead seeks to focus on the company's capacity to reach the numbers. You have to take an inside-out view of the situation. In using this approach, be careful not to overestimate your business' capacity and what can be achieved in a timespan. Investors generally say that most people overestimate what can be achieved in a year, and underestimate what can be achieved in ten years. Be practical and realistic to spread your numbers over the years. If you want to achieve 10 million in sales, it would be unrealistic to expect 1 million from each year starting from the first year.
It is very practical to apply a mix of both strategies to come up with your numbers. You can use the bottom up approach for your short term forecast of up to 2 years, and the top down method for the longer term above 2 years. You can also use the bottom up approach to estimate revenues, costs, expenses and investments.
 The Assumptions
Every financial model or financial plan is based on a number of assumptions, all of which are outside your control in reality. These assumptions are mostly about external factors, and they reflect what you expect of the business in different scenarios. How will a change in national policy affect your business? Are you expecting any such policy change based on the trends? If there is a natural disaster or pandemic, how can that affect your cashflow, revenue or market acquisition moves? If there are any unforeseen scenarios that affect your business, can your projections still be met? In what event will you need to raise another funding sooner than expected? What are the global trends, what are your expectations, and your assumptions?
All of your assumptions are needed to substantiate your numbers and projections. And in fact, if you are trying to raise funds for your business, some of the questions will try to poke holes in your assumptions. Your assumptions can be based off data like market research, web search volume, contracts with suppliers, pricing validation, historic sales, conversion rates, bills of materials, website traffic, etc. This means you have to do a thorough research with due diligence, and have insightful conversations with experts to come up with it.
                                           Financial overview
While you do not have to be an accountant, you need to have a strong understanding of accounting to build a strong financial model. The financial model you build will be used for things like company valuation, project appraisal, acquisition decisions, debt issuance, and the likes, and cannot be shabbily done. It is important to do your revenue model, balance sheet, income statement, and cash flow statement right, and more importantly, to be able to defend the numbers when the need arises. Don't do it without expert guidance.